When it comes to plumbing services in Dubai, finding a reliable and efficient company is essential for the smooth functioning of your property. Among the plethora of options available, one name stands out as a beacon of excellence – Austenitetech. Renowned for its unparalleled expertise and customer-centric approach, Austenitetech has emerged as the best plumbing service company in Dubai, ensuring that your plumbing needs are met with precision and professionalism.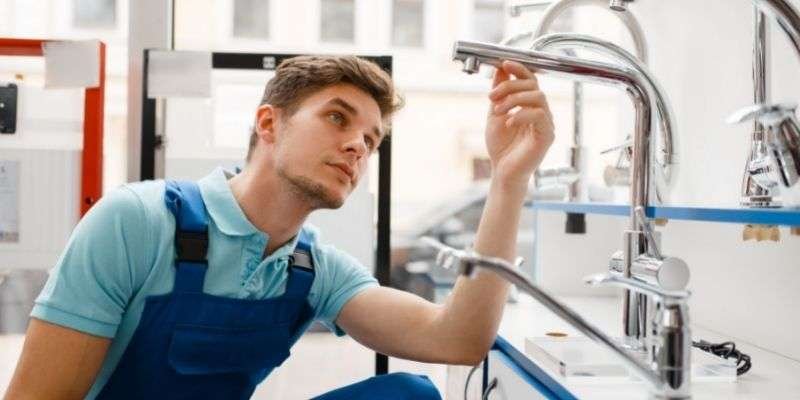 Exceptional Services:
Emergency Plumbing Solutions: Austenitetech understands that plumbing emergencies can occur at any time. With their 24/7 emergency plumbing services, you can rest assured that a team of skilled technicians is just a phone call away. Whether it's a burst pipe, a clogged drain, or any other urgent issue, Austenitetech responds promptly to address your concerns.
Comprehensive Repairs and Maintenance: The longevity of your plumbing systems depends on regular maintenance. Austenitetech offers comprehensive plumbing maintenance services, preventing potential issues and ensuring the efficient performance of your plumbing infrastructure. From leak detection to pipe repairs, their skilled technicians handle it all.
Installation of High-Quality Plumbing Fixtures: Austenitetech believes in using only the best quality materials for plumbing installations. Whether you need a new water heater, faucets, or pipes, they source and install top-of-the-line fixtures that guarantee durability and functionality.
Professional Plumbing Inspections: Prioritizing preventive measures, Austenitetech conducts thorough plumbing inspections. Identifying potential problems before they escalate saves you both time and money in the long run. Their meticulous inspections cover every aspect of your plumbing system, ensuring its overall health.
Why Austenitetech?
Experienced and Trained Technicians: Austenitetech takes pride in its team of highly skilled and experienced technicians. Each member is rigorously trained to handle various plumbing challenges, ensuring that every task is executed with precision and expertise.
Customer-Centric Approach: Putting customers first is at the core of Austenitetech's philosophy. From transparent pricing to courteous and timely service, they strive to exceed customer expectations, building lasting relationships based on trust.
State-of-the-Art Equipment: Utilizing the latest technology and equipment, Austenitetech ensures that their plumbing services are not only effective but also efficient. This commitment to innovation sets them apart in the competitive landscape.
Conclusion:
Austenitetech has rightfully earned its reputation as the best plumbing service company in Dubai. With a dedication to excellence, a customer-centric approach, and a team of skilled professionals, Austenitetech stands ready to meet all your plumbing needs. For reliable and top-notch plumbing services, contact Austenitetech at +971 56 378 7002, and experience the difference of working with the best in the business.