The ambiance of an office space plays a crucial role in shaping the work environment and influencing the productivity and well-being of its occupants. One key element that significantly contributes to the overall atmosphere of an office is the choice of colors and the condition of its paint. Office painting services have become an essential component of workspace maintenance and enhancement. In this article, we will explore the importance and numerous benefits of professional office painting services.
Importance of Office Painting Services:
Aesthetics and Professionalism: A well-painted office exudes professionalism and creates a positive first impression for clients, partners, and employees. The choice of colors can reflect the company's brand, values, and culture, contributing to a cohesive and polished appearance.
Employee Productivity and Morale: Colors have a psychological impact on individuals. A well-designed and appropriately painted office can boost employee morale and productivity. Calming colors can create a serene and focused atmosphere, while vibrant colors can stimulate creativity and energy.
Enhanced Lighting and Visibility: Adequate lighting is essential for a productive work environment. Professional painters can recommend and apply colors that enhance natural or artificial lighting, improving visibility and reducing eye strain. This can contribute to a more comfortable and efficient workspace.
Brand Reinforcement: Consistent branding is crucial for businesses. Office painting services can help reinforce brand identity by incorporating the company's color scheme and logo into the office design. This creates a cohesive brand experience for both employees and visitors.
Maintenance and Protection: Regular painting not only refreshes the aesthetic appeal but also serves as a protective measure for the walls. High-quality paint can prevent damage from moisture, mold, and other environmental factors, thereby extending the life of the building's infrastructure.
Benefits of Professional Office Painting Services: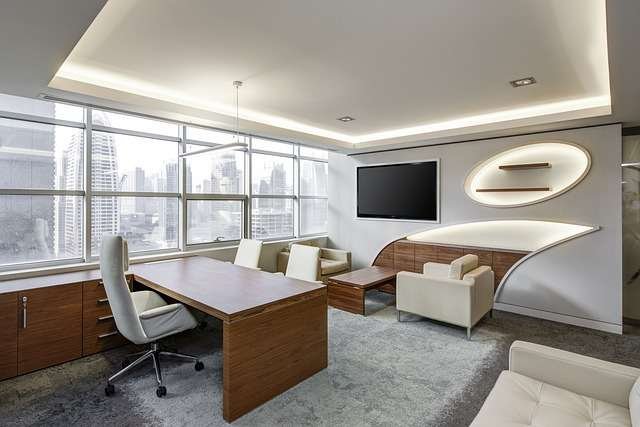 Expertise and Experience: Professional painters possess the skills, knowledge, and experience to deliver high-quality results. They can advise on color selection, finish types, and application techniques based on the specific needs and goals of the business.
Time Efficiency: Hiring professionals ensures that the painting process is completed efficiently and within a reasonable timeframe. This minimizes disruptions to the daily operations of the business, allowing employees to return to their regular tasks promptly.
Quality Materials: Professional painters have access to high-quality paints and materials, ensuring a durable and long-lasting finish. Using premium products also contributes to the protection and maintenance of the office space over time.
Safety Compliance: Painting involves working with ladders, scaffolding, and other equipment. Professional painters are trained to follow safety protocols, reducing the risk of accidents or injuries during the painting process.
Cost-Effective: While some businesses may consider in-house painting to cut costs, professional services often prove to be more cost-effective in the long run. The durability of professional work reduces the frequency of repainting, ultimately saving money over time.
Conclusion:
Investing in professional office painting services is a strategic decision that goes beyond mere aesthetics. It contributes to a positive work environment, reinforces brand identity, and enhances the overall well-being of employees. By recognizing the importance of a well-maintained and thoughtfully designed workspace, businesses can create a conducive atmosphere for success and growth.