In the fast-paced world we live in, finding moments of relaxation and self-care is more important than ever. Your bathroom, often a space associated with mere functionality, has the potential to become your personal sanctuary—a spa retreat where you can unwind and rejuvenate. In this blog post, we'll explore the transformative power of turning your bathroom into a wellness oasis and discuss the key elements that can elevate your space. Additionally, we'll highlight why partnering with Austenitetech is the ideal choice for bringing this vision to life.
Luxurious Features for Ultimate Relaxation:
Imagine stepping into a bathroom that feels like a five-star spa. Incorporating luxurious features such as a deep soaking tub, a rainfall shower, and heated flooring can turn your daily routine into a pampering experience. These additions not only enhance comfort but also contribute to a sense of indulgence and relaxation.
Natural Elements and Tranquil Colors:
Nature has a calming effect on the mind, and incorporating natural elements into your bathroom design can create a serene atmosphere. Austenitetech excels in creating designs that seamlessly integrate natural materials and tranquil color palettes, fostering a sense of peace and tranquility in your spa-inspired bathroom.
Smart Technology for Convenience:
Modern bathrooms can benefit from smart technology that adds convenience and a touch of luxury. Consider installing smart mirrors, programmable lighting, and voice-activated controls to create a bathroom that adapts to your preferences and enhances the overall spa experience.
Ample Storage for Clutter-Free Spaces:
A clutter-free environment is essential for promoting relaxation. Ample storage solutions, expertly integrated into the design by Austenitetech, ensure that your wellness oasis remains organized and free from visual distractions, allowing you to focus on self-care without the chaos.
Aromatherapy and Lighting Design:
The power of aromatherapy cannot be overstated in creating a spa-like atmosphere. Consider incorporating essential oil diffusers and scented candles into your bathroom design. Additionally, Austenitetech's expertise in lighting design ensures that your bathroom is bathed in soft, soothing light, contributing to the overall ambiance of your wellness retreat.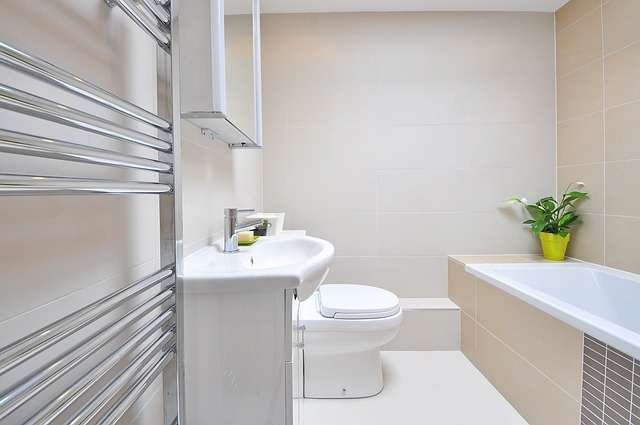 Choosing Austenitetech for Your Spa Bathroom Transformation:
Austenitetech stands out as the perfect partner for transforming your bathroom into a spa retreat for several reasons:
Design Innovation: Austenitetech is renowned for its innovative designs that seamlessly blend functionality with aesthetics, creating spaces that are both practical and visually stunning.
Attention to Detail: The company's meticulous attention to detail ensures that every element in your spa bathroom is carefully considered, contributing to a cohesive and harmonious design.
Quality Craftsmanship: Austenitetech's commitment to quality craftsmanship means that your spa-inspired bathroom will not only look luxurious but also stand the test of time, providing a long-lasting haven for relaxation.
Client-Centric Approach: Austenitetech values client satisfaction, working closely with you to understand your vision and preferences. The result is a personalized spa retreat that exceeds your expectations.
Conclusion:
Transforming your bathroom into a spa retreat is a transformative journey toward enhanced well-being and relaxation. With Austenitetech as your partner, you can trust that every detail will be carefully considered, resulting in a spa-inspired bathroom that combines luxury, functionality, and tranquility. Elevate your daily routine and create a wellness oasis in your home with Austenitetech's expertise and commitment to excellence.